Hello Fellow Mirror me owners!
As promised, I am posting my handout material for Bridal shows
One thing I did was have a reservation form handy so anyone that seemed interested in the Mirror could complete and their date would be on hold for 48 hours. Once I got home, I emailed them an online proposal via "Shotq" where they could sign the contract and remit the retainer online. If they did not complete the proposal within 48 hours the date opened up. This is a great way to gather Emails, let the bride reserve her date for a short time with NO pressure.
Here is my stuff
Reservation Form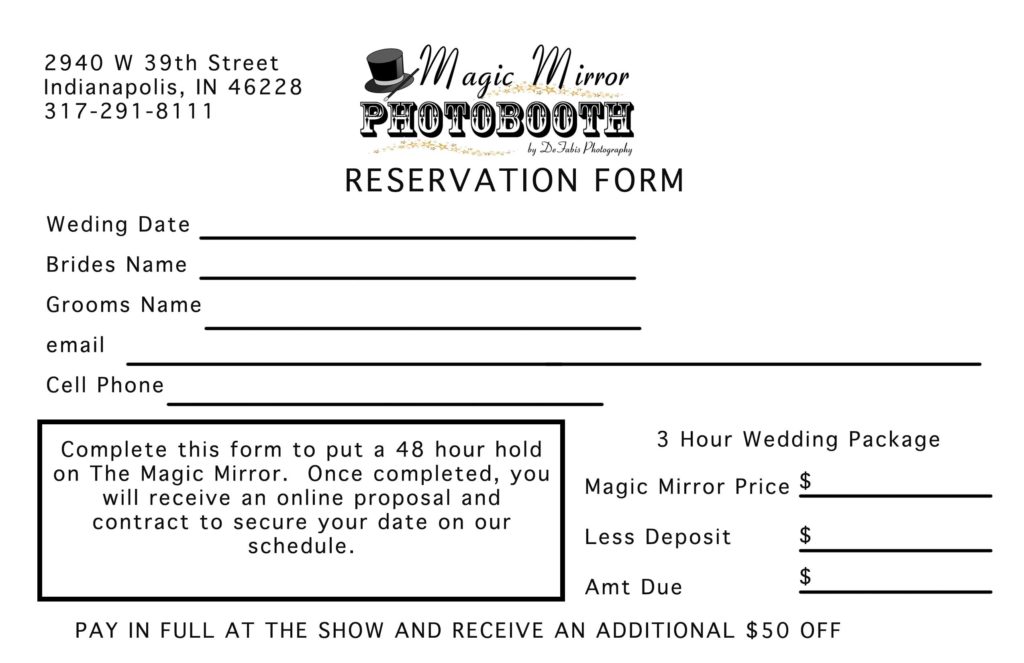 This is our ticket for a 1000.00 giveaway, the bride keeps the left part and drops the right section into our box for the drawing.  We start at the first bridal show onJan 7 and draw on Jan 21 show, three shows, one winner.
8.5 11 flyer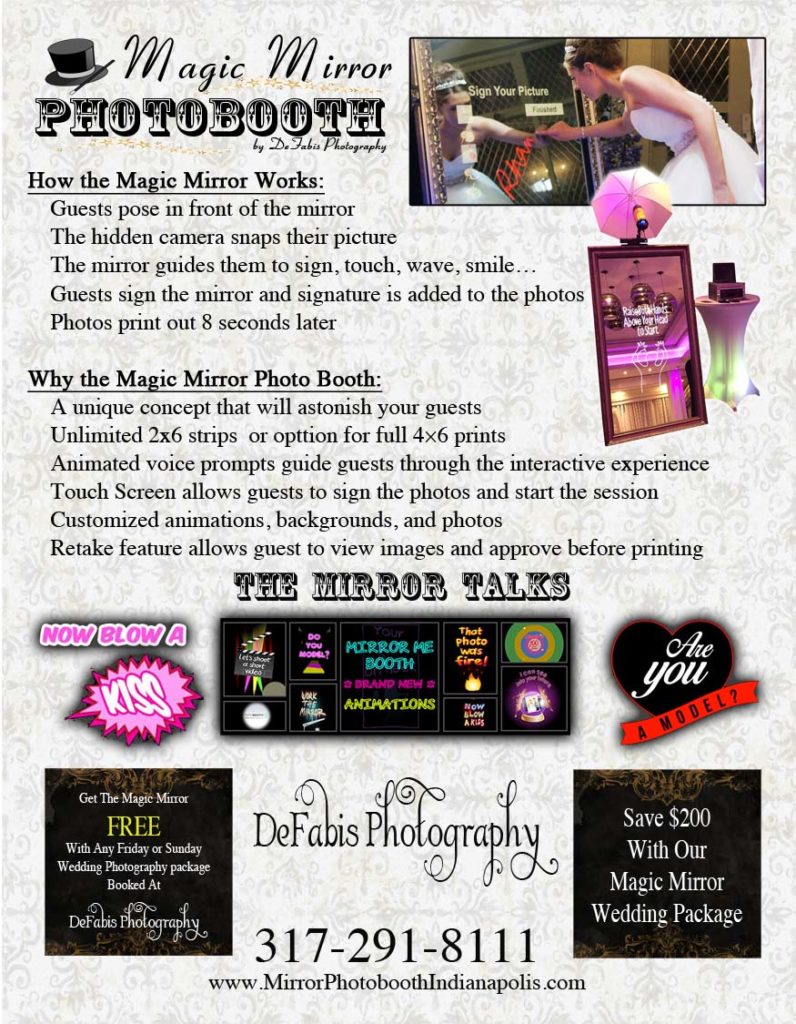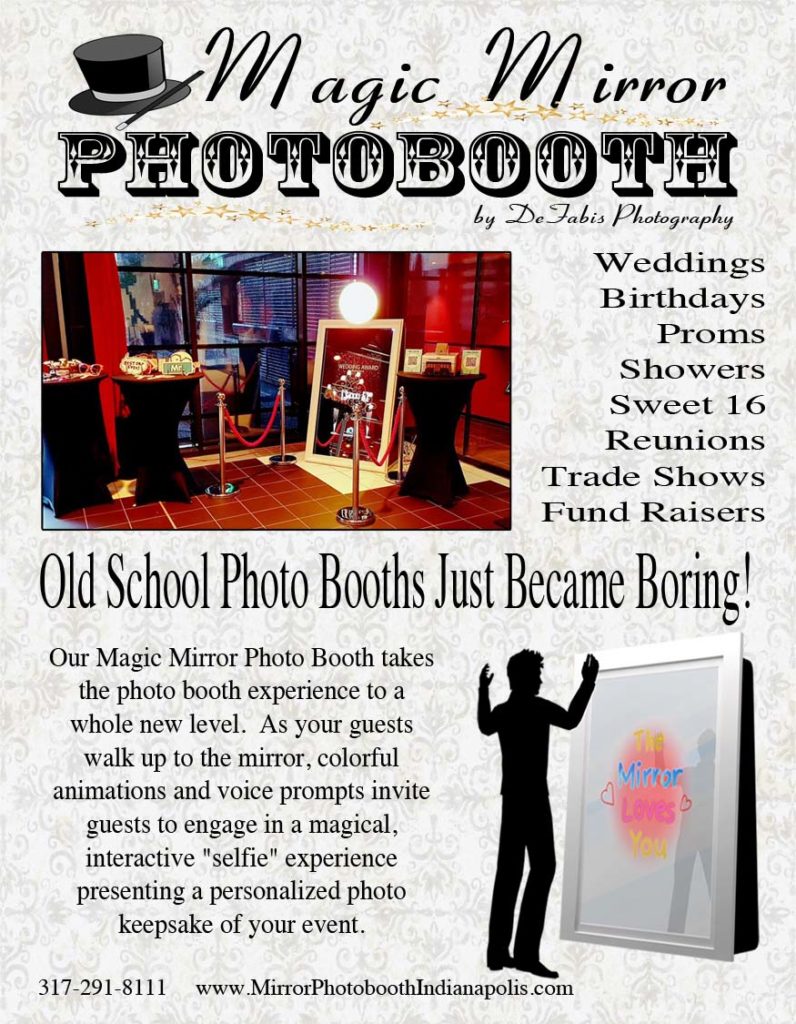 4×4 price sheet